RC Financial Group – Tax Accountant Bookkeeping Brampton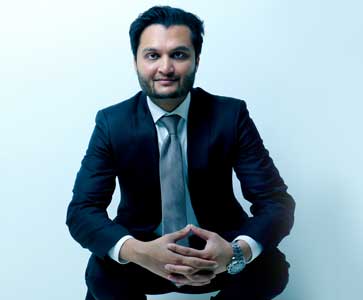 RC Financial Group is comprised of an exquisite team of qualified professionals determined towards handling all your financial needs! Our team is comprised of Chartered Accountants, Investment Advisors, and business consultants.
We offer our clients a wide array of accounting and financial services including advisory services to help them maximize their earning potential. In your search for the right taxes north york professional, you will be dealing with prime tax experts with different backgrounds and attitudes about taxation.
Zohaib Haroon (CPA, CMA)
What you want is a competent public accountant with the experience and knowledge in the areas that you need assistance with, someone who can work with you in reducing your taxes.
RC Financial Group's accounting Services department is comprised of licensed chartered accountants, Chartered Professional Accountants and Certified Management Accountants who are committed to helping their clients achieve their financial goals.
Zohaib Haroon (CPA, CMA) possesses vast knowledge and experience in the field of accounting and finance. Over the years, he has helped businesses run efficiently through an accounting framework and advisory. He has built a sophisticated model which stands apart from most other accounting practices.
Accountants in 
Brampton
provides the best Taxation, Accounting, and Bookkeeping services
Using technology as a backbone RC Financial Group has been able to offer accounting, tax and other financial management instruments to its clients swiftly, efficiently and offer professional advise when in need.
Most Popular Spots in Brampton : 
He specializes in providing tax-related services in Canada and in the United States along with accounting services such as bookkeeping, financial report writing, Decision making, assessing the financial performance of a company, incorporating internal control procedures and risk analysis.
With Strong fundamentals in cost analysis, Mr. Haroon has been able to help its clients with price setting, industry benchmarking, variance analysis while offering his expertise to businesses requiring strategic future financial planning while hedging their financial risks to increase their individual/business future financial viability.
Driving Directions: 
From Airport Rd/Peel Regional Rd 7 to RC Financial Group – Tax Accountant Bookkeeping Brampton which is approx 30 min route (19.0 miles).
This route is among the fastest route now due to low traffic conditions so start  h

eading towards 

south

 on 

Airport Rd

/

Peel Regional Rd 7

toward 

ON-9 E and continue driving for 

13.1 mi

After that Turn 

right

 onto 

Old School Rd for 0.9 mi.

Turn 

left

 at the 1st cross street onto 

Torbram Rd for next 

4.6 mi.

Turn 

right

 onto 

Bovaird Dr. E

/

Peel Regional Rd 10 for next 0.4 mi.

Slowly turn right for more 171 ft
Again 

Turn 

right and drive for last 157 ft.

Check out the directions map given above to understand the step by step driving directions in more detail.
Geo Pages:
Brampton, Ontario

Our Working Hours:
Monday To Friday – 9 a.m.–6p.m.

Saturday-10a.m.–2p.m.
Sunday -Closed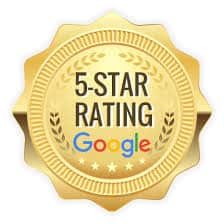 Follow Our Plus Google Page :
Find Us On